Speaker applications for 2023 are now closed.
Watch for our 2023 speaker line-up announcement this spring!
A look back at our 2022 Keynote Speakers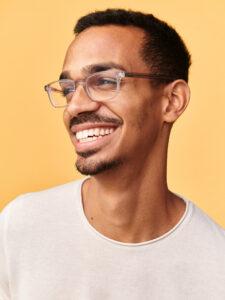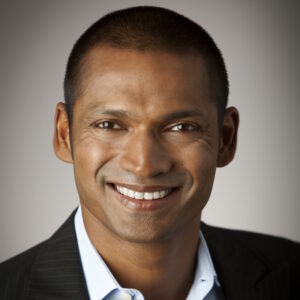 John Henry
CoFounder & Co-CEO at Loop
John Henry, a Dominican-American entrepreneur, investor, media producer and host, has appeared on Forbes' and Inc's 30 Under 30, Adweek Creative 100, The Root 100, and Ebony Power 100 lists.
John was born and raised in NYC and at 18 dropped out of college. In just 3 years, at the age of 21, he founded and sold his first business. From there he co-founded Harlem Capital, which raised $40M to invest in female and minority entrepreneurs. After stepping away from Harlem Capital, John hosted 'Hustle' on VICELAND, as well as producing and hosting podcasts for brands like The Washington Post, Gimlet Media, WeWork, eBay, and Samsung.
In the wake of George Floyd's death and the subsequent protests, John Henry co-founded Loop, an insurance company that leverages artificial intelligence, big data, and telematics to create more equitable auto insurance. Instead of basing insurance rates on metrics such as credit score, income, marital status, and education, Loop uses AI to price insurance plans based on their customers' driving behavior and data on the risk of accidents on customers' specific driving routes.
Rajesh Anandan
Co-founder and CEO Ultranauts Inc, and Lecturer at MIT
Rajesh Anandan grew up in Sri Lanka and has worked on four different continents over his career. Rajesh comes with some serious credentials—he has a B.Sc. and M.Eng. in Computer Science and Electrical Engineering from MIT with concentrations in Artificial Intelligence, Systems Dynamics and Economics. He is the co-founder and CEO of Ultranauts, an award winning quality engineering firm. What sets Ultranauts apart is that 75% of their employees are on the autism spectrum. Ultranauts is reimagining how a company hires talent, manages teams and develops careers. From objective recruiting (e.g. job tests and work simulations to assess all candidates for all roles), to flexible workplace norms (e.g. Desired-Time-Equivalent work week) to inclusive business practices (e.g. Inclusive Agile™) to a focus on wellbeing (e.g. Net Loneliness Score), Ultranauts is designing a Universal Workplace where everyone can thrive.
But that's not all. Rajesh is also the founder of Unicef Kid Power which launched the world's first Wearable-for-Good product and was named one of TIME's 25 Best Inventions. He began his career at Microsoft as a program manager, and then joined Bain & Company where he focused on business incubation and growth strategy for technology, media, financial services, healthcare and retail clients. For the past two decades, he has focused on social impact, mentoring and advising impact entrepreneurs and investors, and lecturing on social entrepreneurship at MIT.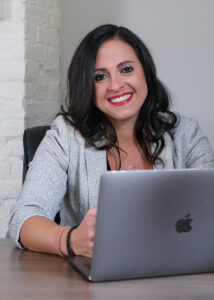 Katie Castillo-Wilson
Founder & CEO of TapOnIt
Katie Castillo-Wilson is the Founder and CEO of TapOnIt, an Iowa-based technology company that she started alongside her sister and co-founder, Sara Castillo. Prior to starting TapOnIt, she was a Digital Advertising Director for a local media company where she helped businesses with their digital marketing strategies. In 2014, she left her career to launch TapOnIt, with a goal of helping brands connect with consumers in the most direct way possible, a text message.