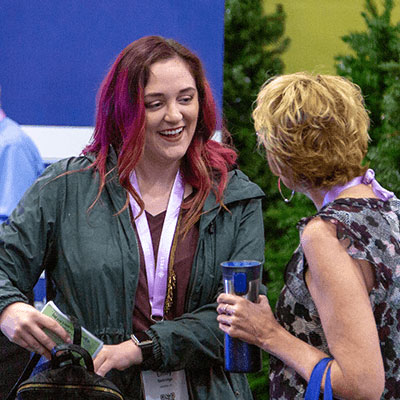 Why you should attend
EntreFEST
Why are we the best choice?
Expert Speakers
Practical Workshops
Founder Firesides
Surprise & Delight Moments
And more!
Thanks for a great EntreFEST 2020!
EntreFEST is a two-day conference, celebrating the spirit of entrepreneurship and innovation where professionals at every level come together, share ideas, and own their success.
Check out our curated session
Themes
Entrepreneurs have an idea and build a business, from Main Street to Wall Street.
Whether you're a business staple in your community or running a side hustle in the evenings or working on a startup, you're an entrepreneur. The Entrepreneur Track will focus on the most critical needs for business development including growth, scaling, leadership, marketing, and sales.
Developers are the brains behind the keyboards of startups, small companies, and large corporations.
They make sure that mobile, web, and cloud software are operational and user-friendly. The Developer Track will focus on how to be a better developer, how to be a better member of your team, and learning about the latest software development tools and emerging technologies.
Innovators are the traditional business employees or leaders who think outside the box.
They consistently strive for new ideas, culture, and tactics to improve their organization. You embody an innovative mindset and entrepreneurial spirit while working inside an established company to drive meaningful change. The Innovator Track will focus on building stronger companies, high performance teams, new product development, succession planning, and team dynamics.
Thanks for Joining us at
EntreFEST 2020